New Generations / Daisyfresh Diaper Service
New Generations is a second hand retail store that has been serving Grande Prairie and area since the early 1980s. In 1985 New Generations branched out to include Daisyfresh Diaper Service, which operated until 1999.
New Generations exists to meet the needs and choices of persons with mental disabilities through community based services. The store buys and sells quality new and used clothing, furniture and accessories.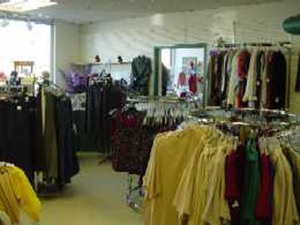 Daisyfresh Diaper Service
The Daisyfresh Diaper Service began in 1986 and operated out of the New Generations store location. Brenda Young and Trena Bruce were involved in running the service. Four clients working along with two staff processed all the diaper orders through one washer and two dryers. At times, everyone would get involved to get the job done. The Diaper Service was discontinued in 1998. It was no longer feasible to run the business because of the high price of the diapers and the availability of disposable products.